Black Friday is one of the biggest days in our retail calendar and a must for any bargain-seeking shoppers. This year, Black Friday is set to fall on the 25th of November 2022 with its online counterpart Cyber Monday following on the 28th of November and US shoppers are set to spend roughly $158 billion during this time, with UK shoppers estimated to spend £3.95 billion.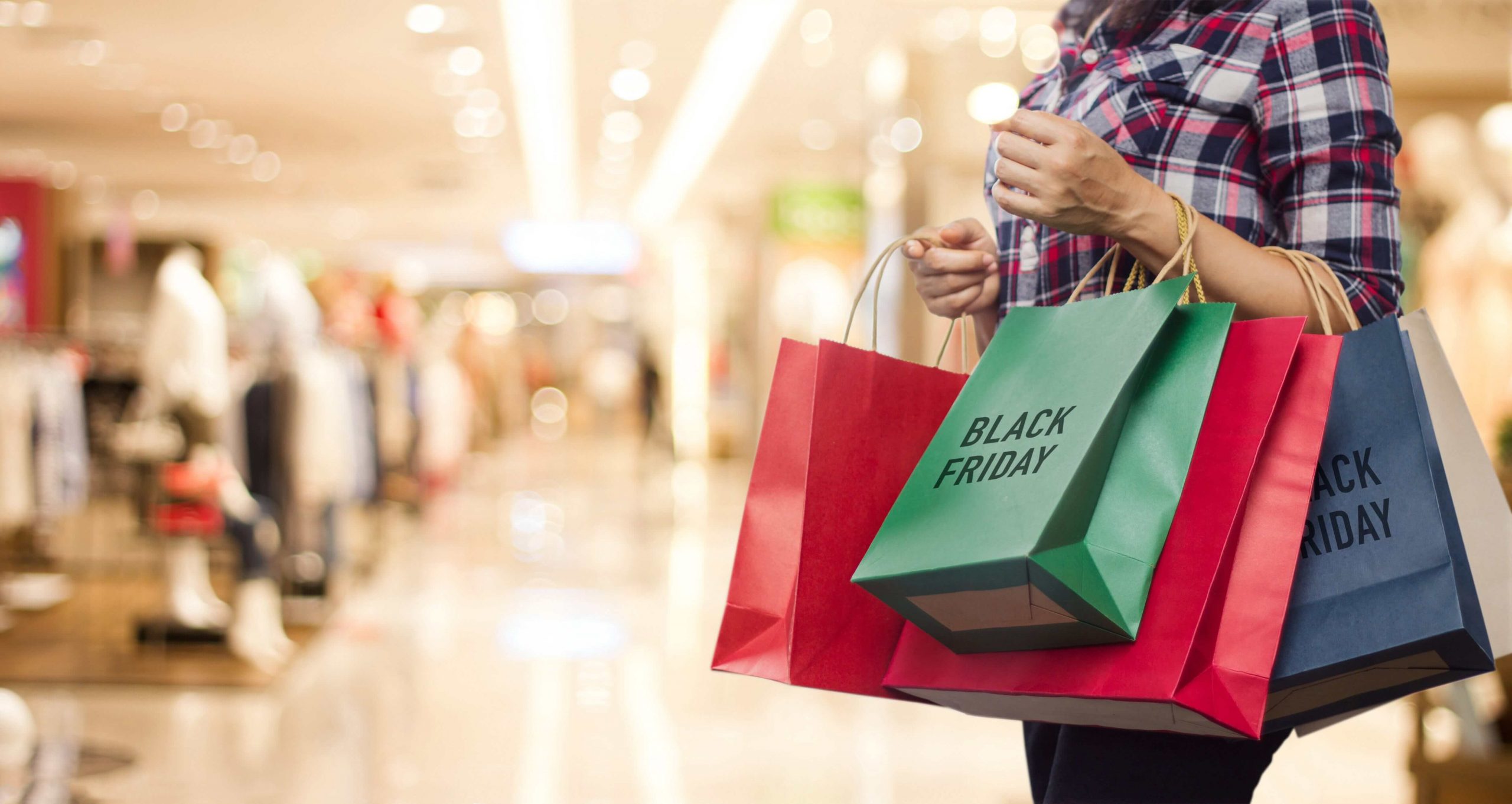 For UK shoppers, spending is set to drop this year compared to 2021's Black Friday. With the cost of living crisis dominating the press headlines worldwide and tightening purse strings, this drop in spending may not come as a huge surprise. Whilst consumers in the UK still want to shop this Black Friday, they're looking to get more for their money than ever before.
It's not the same story globally though. Research has shown that one in five US shoppers plan to increase their Black Friday spending this year, eager to grab the opportunity to shop discounted products in order to maximise value.
So, how can you attract these price-conscious shoppers this Black Friday and maximise your gift card sales? Savvy explains how you can win this spending season.
Gift card purchasing behaviours for Black Friday 2022
You know the score – in order to effectively market your gift card programme and maximise sales, you must first understand your customer and their behaviour. And when it comes to Black Friday shoppers, there are a few different customer types that you can expect to need to cater to.
Early Christmas shoppers
Black Friday has certainly pulled the start date for Christmas shopping forward a week or two. Whilst many people can be found pounding the high street and emptying retail shelves on Christmas Eve, the organised amongst us will be ready and waiting to spend come Black Friday with their gift list in hand.
In fact, 38.1% of people in the UK start their Christmas shopping before November, and 69.8% before the 1st of December. In the US it's a similar story, with 60% of consumers organised enough to start before December. Plus, with living costs rising, many shoppers this year will be hoping to spread out the cost of their Christmas shopping and make use of discounts while they're at it.
How to attract early Christmas shoppers
So, what kind of deals are these customers after and how can you put your gift cards at the top of their Christmas list? Simply offering a discount on your gift cards is a great place to start. For instance, if a customer purchases a £50 gift card, they pay just £45. If a customer purchases a £60 gift card, they pay just £52.
By increasing the discounts the higher the gift card value, you encourage a higher spend and give customers more bang for their buck. Set your Finance Director's mind to rest by ensuring you track every promotional gift card through its redemption lifecycle so they can actually see the resulting customer spend and value that discount offer created. They'll probably ask you why you didn't sell more of them!
When marketing your gift card promotions to early Christmas shoppers, focus on the element of choice for the recipient. These are shoppers who are eager to spend time getting their Christmas gifting right. A gift card is a gift that cannot miss the mark. It's free money in the recipient's pocket.
For gift-givers that want to ensure a worthwhile gift that won't be getting returned on Boxing Day, your gift card is the way to go. Gifting unwanted presents can be a real worry. Over a third of shoppers planned to return a gift back in January 2022. Not only is this a worry for gift-givers, but it has a financial impact on retailers and an impact on the planet as shipping items back and forth creates unnecessary greenhouse gases. Gift cards successfully combat this with the level of choice that they offer.
Thrifty shoppers
Of course, it goes without saying that thrifty shoppers aren't going to let Black Friday pass them by this year without taking advantage of slashed prices. These are the consumers that consider Black Friday shopping a sport. They will spend hours finding the best prices across the internet and in-store for the products that they want. So, with discounts a-plenty across the board, how can you make sure your gift cards stand out amongst the competition?
How to attract thrifty shoppers
Thrifty shoppers may not have gift cards at the forefront of their minds. They may be on a mission to purchase a particular product. Got any best-sellers that you're expecting to fly off the shelves this Black Friday? Offer a free gift card of a certain value with specific purchases or if a customer spends over a certain amount online or in-store.
Offering gift cards as a promotion rather than a discount may just give you the edge over a competitor with equally competitive deals. It also rewards loyalty and builds a relationship between you and that customer. Plus, with free money in their pocket, that customer is likely to return in the future to make an additional purchase using said gift card.
You should also consider applying terms and conditions on gift cards purchased during Black Friday that stipulate that they can only be spent after Black Friday, or even extending it out until after Christmas. This way, you can be sure that you will regain some value on the spend rather than it being spent during peak sales periods.
If your gift card systems can't support these types of capabilities, perhaps it's time to consider better options. Savvy customers are winning when it comes to Black Friday and maximising gift card sales without impacting margins.
Direct cash-adjacent value is often higher impact than variable discounting. Get marketing in advance to capture thrifty shoppers at their research stage and put yourself at the top of their Black Friday hit list. You could even start your Black Friday gift card promotions early to tempt these well-prepped shoppers in before other brands start competing for their business.
Sustainable shoppers
For the sustainable shoppers amongst us, the packaging and delivery emissions that come with the consumer madness of Black Friday can cause heads to start spinning. In today's consumer landscape, sustainable shoppers are an ever-growing part of any customer base. Every brand should be considering how they can attract these types of consumers, particularly during these peak shopping seasons.
How to attract sustainable shoppers
Digital gift cards offer a sustainable way for these shoppers to enjoy Black Friday sales without compromising on their ethics. Plus, research shows that shoppers prefer to do their Black Friday shopping online, so focusing on the online sale of your gift cards won't go unnoticed.
With no physical product to handle or have delivered, digital gift cards have no carbon footprint. Not only that, but the level of choice they offer when gifted to a recipient reduces the risk of purchasing something unwanted, in turn reducing product waste.
A 2022 report found that there is a sharp increase in the number of people who have adopted a more sustainable lifestyle in the past 12 months, and this is increasingly seeping into buying habits. Sustainability is no longer a buzzword. It's an important part of what many consumers are looking for. And these consumers seek to align themselves with brands that share their morals and values. By prioritising sustainability and using this angle to market your gift card programme, you unleash the potential to increase brand loyalty and win the return business of these shoppers for years to come.
Win with Savvy
It's time to start doing everything possible to prepare your business for Black Friday. This Black Friday and every other day of the year, Savvy customers can utilise our complete gift card programme visibility and in-depth data analytics to help them maximise their gift card sales and understand their customers and their gift card (buying and spending) habits more than ever to ensure success year after year.
You can win with Savvy with our gift card processing and retail data analytics services – the perfect combination to help take your gift card programme to the next level. Want to find out how Savvy can help you to control and reduce costs, grow your revenue and improve your performance? Get in touch to request a callback and let us bring clarity to your gift card programmes.