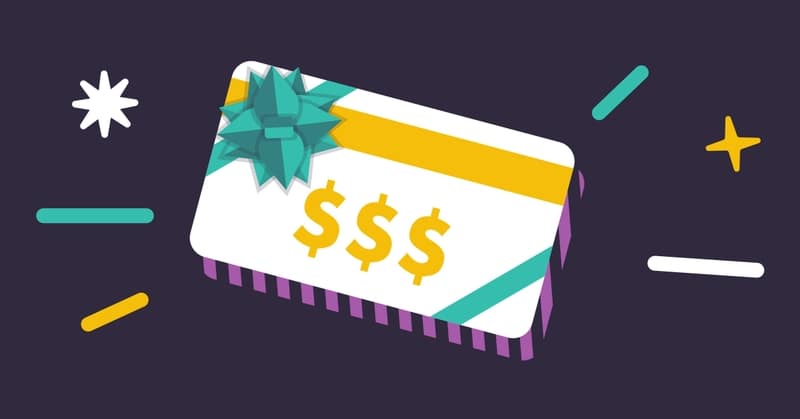 Best practices for online gift card sales
Digital technology and smartphone devices have become ubiquitous for consumers and companies, allowing them to perform day-to-day tasks, including banking and shopping. Across 2020 there was a rapid rise in the use of digital gift cards and gift card sales through online storefronts. This trend is expected to continue with shoppers who have transitioned from brick and mortal stores to online.
‍In addition to that, social media is becoming an increasing essential component of online marketing, so linking your gift card to your social media strategy, is a great way to increase participative engagement.
‍In today's article, we will discuss some of the best practices for online sales of gift cards. Read on!
Website optimization
Website optimization is the best way to increase awareness of a gift card program. A restaurant or retail stores that increase gift card sales through their business website implement these tactics:
‍A persistent header, footer, and navigation bar link to the gift card offerings page
‍Don't relegate gift cards to just a footer, which only gets 1% visibility. Look at how the big online sellers have gift card prominently featured in their header. Gift card will be one of you best-selling products, so give it the TLC it deserves.
‍Ensure that you offer digital gift cards
‍Physical gift cards are great, but increasingly often consumers want the ability to instantly send a gift card to a friend or relative. Digital cards should always use two factors of authentication, so a card number and PIN for example, for validation when the gift card is redeemed.
‍Display and offer multiple gift card designs that customers can purchase
‍Two important considerations here. Differentiate the cards offered by design and not by amount. Nobody wants to see an entire screen of the same gift card design with $10, $20, $30…yawn…
Give consumers a reason to buy. Inspire them with Happy Birthday, Happy Holidays, Thank You, Congratulations, Mother's Day, Father's Day….let your creative juices run wild!
Keep the gift cards open value between your minimum and maximum amount. Maybe suggest a $40 or a $100 card but by letting the consumer chose the amount, you'll add an average 15% additional to the load.
Enable the customer to personalize the gift card with a message…it's a gift, so let the consumer create an emotional link by expressing how they feel,  using your product to do it.
‍Use your gift card images as a component of your SEO
‍Ensure you use relevant descriptions on your gift card images on your website, to include the relevant tags to assist in SEO.
‍Design separate website pages to provide detailed gift card information
‍Take time to explain to customers how gift card works, the terms and conditions and where they can get help if they have a problem.
‍Create a holiday strategy for digital gift cards
‍Your Holiday season doesn't need to stop at the last shipping date. As soon as you can Holiday ship no more, flip your website to maximize digital gift card sales. Digital gift cards biggest selling days are Christmas Eve, Christmas Day and the day after Christmas.
‍Enable bulk buying of cards with discounts for loyal customers
‍There are businesses that want your gift cards to send to their employees, suppliers and customers. Make it easy for them by creating a separate web space to explain your bulk order process for gift cards, with the appropriate contact details. Offering discounts for good values of bulk purchases is a great way to incentivize repeat customers.
‍Use your own gift card as an online promotional tool
‍Gift cards as promotional tools consistently outperform discounts and vouchers. That promotional value gets reinvested in your business and customers consistently spend more than the gift card value.
‍For instance, spend $150 to receive a $20 gift card or buy an item for $250 and receive a $35 gift card. Include these online promotion features on the header and footer section of your website to increase visibility.
‍Use gift card to support your social media campaigns
‍Research shows that over 500 million people check Instagram stories every day, and one in four individuals look for product or service stories they want to purchase.
‍Retailers and restaurants that look for new ways to sell more gift cards, can use social media platforms, such as Instagram and Facebook, to attract more customers by letting them know about gift cards. Facebook and Instagram have introduced a new feature, allowing you to add a gift card button to your profile, giving an instant link to your online gift card page.
‍Use your gift card to reward customers who actively engage with you on social media. It provides an unexpected surprise for the recipient and showcases your gift card to your social media audience.
‍Targeted facebook ad campaigns
Use Facebook Ads to promote gift cards by targeting them to a specific audience by location, age, gender, interests, buying behavior, and other factors. Facebook enables you to create all elements for the ad campaign, including text, images, the target market, and the daily budget. Don't forget to add a "gift card" reference in the headline to attract more people to the sales page.
‍Final words
Although technological advancements persuade people to shift from physical to digital gift cards, the Covid-19 pandemic has spurred more and more people to buy online gift cards. That's why all businesses, including retail stores and restaurants, look for new ways and practices to increase their gift card sales online. The tips given above can help you streamline your gift card sales and boost returns on investments (ROIs).
‍If you are ready to boost your online sales, setup a chat with us today!