There's not a lot that the COVID-19 pandemic didn't affect. It changed the way many of us think and feel about life and this fed into consumer and employee attitudes towards businesses and organisations. People were left craving connection and a need to feel valued by the companies they work for and the brands they spend their hard-earned money with.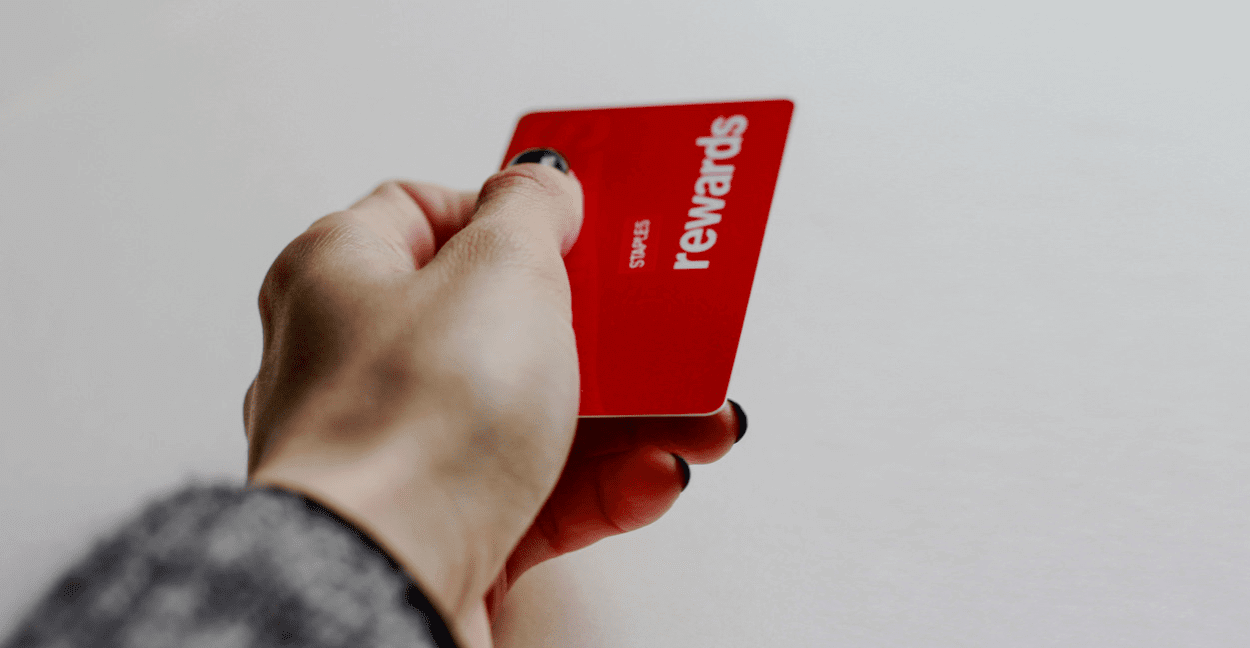 A 2021 Mastercard study revealed that 74% of consumers are more likely to buy from brands that strived to provide excellent care for customers during the pandemic, reinforcing that a customer-centric approach is more important than ever before.
Employees in particular are rethinking their purpose and seeking more than just a monthly paycheck from their employer. As a result, reward and recognition in the workplace continue to increase in significance. In fact, organisations that reward and recognise employee success have 14% better employee engagement, productivity and customer service than those without. Plus, they have a 31% lower employee turnover.
These attitude shifts over the last few years in particular have driven more organisations to invest money into employee benefits, customer rewards and B2B schemes. As a result, the B2B rewards market has become an incredibly profitable avenue for retailers with gift card programmes.
Gift cards and the B2B reward market
Whether an organisation is looking to reward their employees or a business is looking to reward its loyal customers, gift cards offer the choice and flexibility needed to please the masses so that all different walks of life can be catered to effectively with one product.
Let's say for instance that an organisation rewards their workforce with points each month that can be built up and exchanged for a gift card via an employee benefits platform (such as Perkbox). By integrating your gift card with a platform like Perkbox, you get your name among the brands that employees can choose from when investing their points.
In a customer sense, let's say that a bank, for instance, wants to reward a customer for opening a second account with them. Or perhaps an insurance company wants to incentivise prospective customers to choose their insurance policy. Your gift card could be that reward or incentive offered to clinch the deal – a win-win for everyone involved.
In their State of the Nation March 2022 report, the Gift Card and Voucher Association (GCVA) found that over the last three years, an almost equal proportion of consumers received a gift card as a reward or incentive from a company as the proportion that had purchased gift cards for themselves. With that in mind, there's no denying that the B2B channel for gift cards is going from strength to strength and could be well worth your investment.
Why work with B2B reward schemes?
Still need more persuading? Businesses and organisations can reap many benefits from being a part of the B2B rewards market. Here are a few of the core advantages to whet your appetite.
Increase your brand awareness
Sure, it sounds pretty obvious but it's important to recognise that connecting with other businesses and putting your gift card amongst different B2B distribution channels will in turn increase your brand awareness. When an employee is browsing an online 'catalogue' trying to decide which reward to choose, just simply being among the options can be hugely beneficial for brand exposure – particularly for smaller or growing brands.
Gain new customers
And you never know – that employee browsing the online 'catalogue' may just decide to redeem their points on your gift card. Offer them a frictionless customer experience and a fantastic product or service and you could have another happy, loyal customer to add to your roster for the foreseeable. Put simply, by putting your name among the options, you give yourself the opportunity to win new customers and re-engage those that have bought from you in the past but have since fallen off the radar.
Get ahead of your competitors
Whether you are a fashion retailer, a restaurant chain or a gym, you'll almost always have competitors in your space to keep an eye on. Working with B2B reward schemes can add another string to your bow, take your business to potentially unchartered territory and put you ahead of the game. On a shopping high street or a Google search, your business will naturally be competing against tens to hundreds of competitors, but on a B2B reward channel, you may find it's a naturally less saturated market, giving you a greater opportunity to stand out.
How Savvy can help
Tempted to start exploring the B2B rewards market? At Savvy, we have all the tools to help you access these B2B channels and get started with this new venture. With the Savvy platform, you can set up new partners with both speed and ease and use our gift card analytics services to measure and maximise how your gift card is performing.
Want to learn how you can win with Savvy? Get in touch today and let us show you how we can take your gift card programme to the next level.