Whether you are a retailer, a hotel manager or a restaurant owner, you'll appreciate that your business hits many peaks throughout any given year; from Valentine's day to Mother's and Father's day, to Black Friday and everything in between, reaching an almighty crescendo with the Christmas season.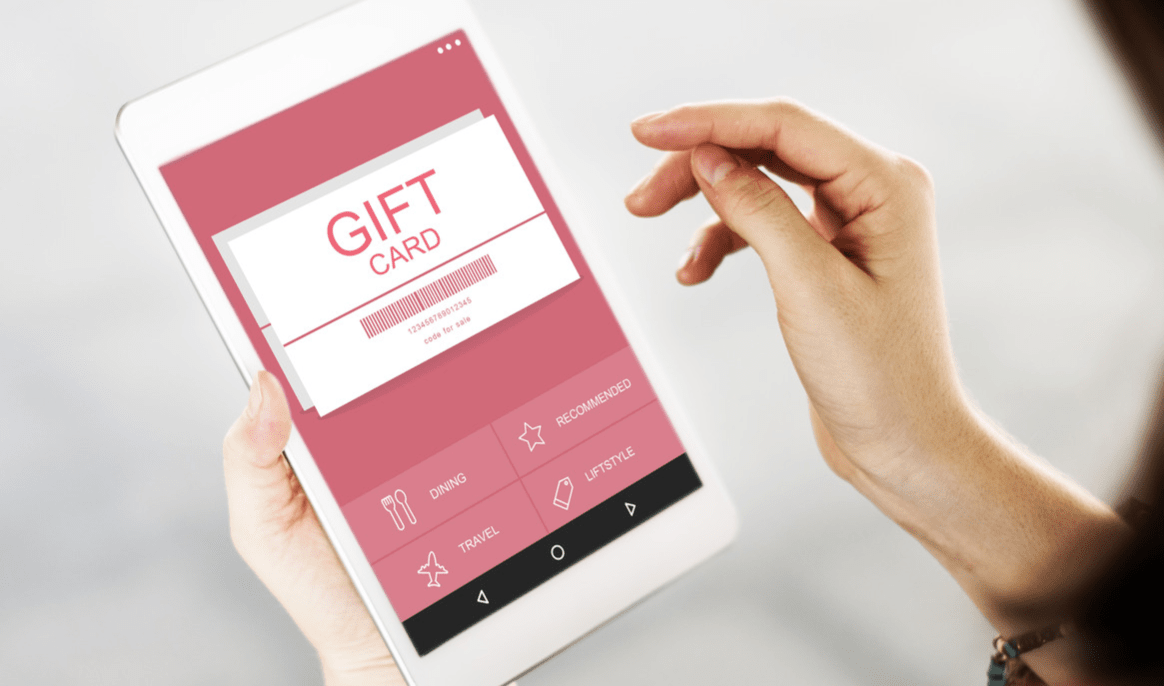 This continuous series of dates in the shopping calendar means retailers need to stay two steps ahead at all times. With that in mind, we're sure your plans are already in motion for the unchartered territory of 2023. But what exactly might this fresh new year have in store for the gift card industry?
A snapshot look at 2022
Before we bowl straight into 2023, let's reflect a little on what 2022 looked like. 2022 certainly brought an entirely new set of challenges. However, it was arguably the first year that we felt far away enough from the pandemic to be able to move on with a sense of normality.
As a result, the gift card market had another successful year following the massive surge it experienced back in 2020 when consumers were using gift cards as a way to treat loved ones when we were unable to meet face-to-face. Here is a quick look at the events and themes that defined the gift card industry in 2022.
Cost of living crisis
The topic that dominated press headlines throughout much of 2022 is the cost of living crisis. This is something that is being felt worldwide. With essential outgoings such as fuel costs, energy bills, food and mortgage interest rates rocketing in price, many households are really feeling the financial pinch. So, will this have a negative impact on the gift card market and retail market as a whole? Or is there a hidden opportunity?
Well, in their Cost of Living Crisis report July 2020, the GCVA (Gift Card & Voucher Association) reported that while 23% of people plan to buy fewer gift cards as a result of the cost of living crisis, an equal percentage plan an increase in spending.
This doesn't necessarily mean that 50% of people are feeling flush right now. When asked, people who planned on increasing their gift card spending said they wanted to avoid wasted spending, lower their overall gift spending, reduce the cost of delivery and avoid the impact of price inflation on physical gifts. With inflation not predicted to come down until mid-2023, we can expect these consumer behaviours to continue feeding into 2023.
B2B rewards market
2022 saw gift cards continue to gain popularity, especially within the B2B employee rewards market. More and more organisations are utilising gift cards as a way to offer immediate rewards to attract and retain their employees. With the pandemic causing many people to seek more value within their job roles, employers are making employee engagement and wellbeing a bigger priority than ever. This is something that reward schemes are playing into.
In fact, in the GCVA's State of the Nation March 2022 report, research found that 39.5% of consumers had received at least one gift card over the last three years through work rewards or incentives. Not only this, but almost all surveyed gift card managers said that their company offers both B2B and B2C gift card programmes and the B2B side is where most of the activity lies.
What's new for 2023?
2023 looks to be another strong year for gift cards. The market was estimated at $414bn in 2021 and is projected to reach $640bn or potentially even $1.4 trillion according to Research and Markets, so the upward trajectory is clear.
So, what are the trends and key focus points that we can expect to see in 2023?
A continued sustainability drive
Of course, a focus on sustainability is nothing new. But it's something that the majority of industries are making a priority in 2023 and beyond. The same can be said for the gift card industry.
Global branded payments leader Blackhawk Network is leading the way by providing more environmentally friendly card products and pledging to convert the majority of its gift cards to eco-friendly, biodegradable and paper-based materials by the end of 2023. In the next year, we predict that we'll see many retailers continuing their recent trend in reducing and eliminating their plastic PVC gift card products and replacing them with eco-friendly alternatives. In doing so, they will win the loyalty of eco-conscious shoppers.
The continuing shift from physical to digital and rise of B2B
Digital gift cards have really built up momentum over the last ten years in particular. Online shopping habits are at an all-time high, with retail eCommerce sales set to soar from about 5 trillion US dollars to just over 8 trillion dollars by 2026.
The instant gratification of a simple click has conditioned shoppers to become rather impatient. Whether it's next or same-day delivery or click-and-collect options, we're simply not used to waiting for our shiny new goods anymore! Digital gift cards offer that instant gratification experience. Last minute birthday present to purchase? Forgetful shoppers can buy a digital gift card online and it can be sent and spent on the very same day.
The ever-improving array of B2B platforms in the employee benefits, rewards and incentives space is continuing to drive new use cases for gift cards to help solve customer acquisition and retention initiatives. This space shows no sign of slowing down, 2023 presents further opportunity for brands to attack.
Increased focus on fraud management and cyber security
GCVA's State of the Nation March 2022 report also found that security and fraud management remains high on the gift card manager's agenda. This is an ongoing battle with no end date and evolves constantly as the attack vectors vary almost weekly.
Elder fraud in the US and the UK has become a real problem. It has forced brands to make every possible effort to protect vulnerable customers. While the tactic is especially nasty despite being somewhat low-tech, it has now reached the point where various states in the USA have reacted with legislative vigour. Expect this to continue, as gift card issuers will be forced to spend a lot of time educating customers and lawmakers alike.
Unfortunately, scammers tend to present a whack-a-mole-esque style of problem. As soon as you defeat one type of scam, another one has already popped up elsewhere. But with an increasing array of enhanced tools and services available from industry players including Savvy, these risks can be substantially mitigated.
See your gift card scheme thrive in 2023
What does 2023 look like for your business? Make it your year of success and let Savvy take your gift card programme to the next level. Whether you are looking for integrated gift card processing, end-to-end gift card processing or gift card analytics, we can help.
Savvy has committed to delivering more platform and roadmap enhancements in 2023 than we have ever delivered before. We're taking some big steps forward. Our new tools and functionality are all aimed at one thing – helping our customers maximise their gift card programmes and win!
2023 can be the year of bringing your programme data to life and using it to drive your business forward, accessing new distribution channels and evolving your gift card programme to be more flexible and agile than ever before. All you need to do is contact us at Savvy.