We may be a little biased here at Savvy, but we believe that gift cards are pretty wonderful little things with big potential. There is so much more to gift cards than customers simply redeeming them and spending with you. With the right tools and knowledge, your gift cards can really work a lot harder for you. In fact, gift cards could actually be the answer to some of the frustrating business challenges you may be facing.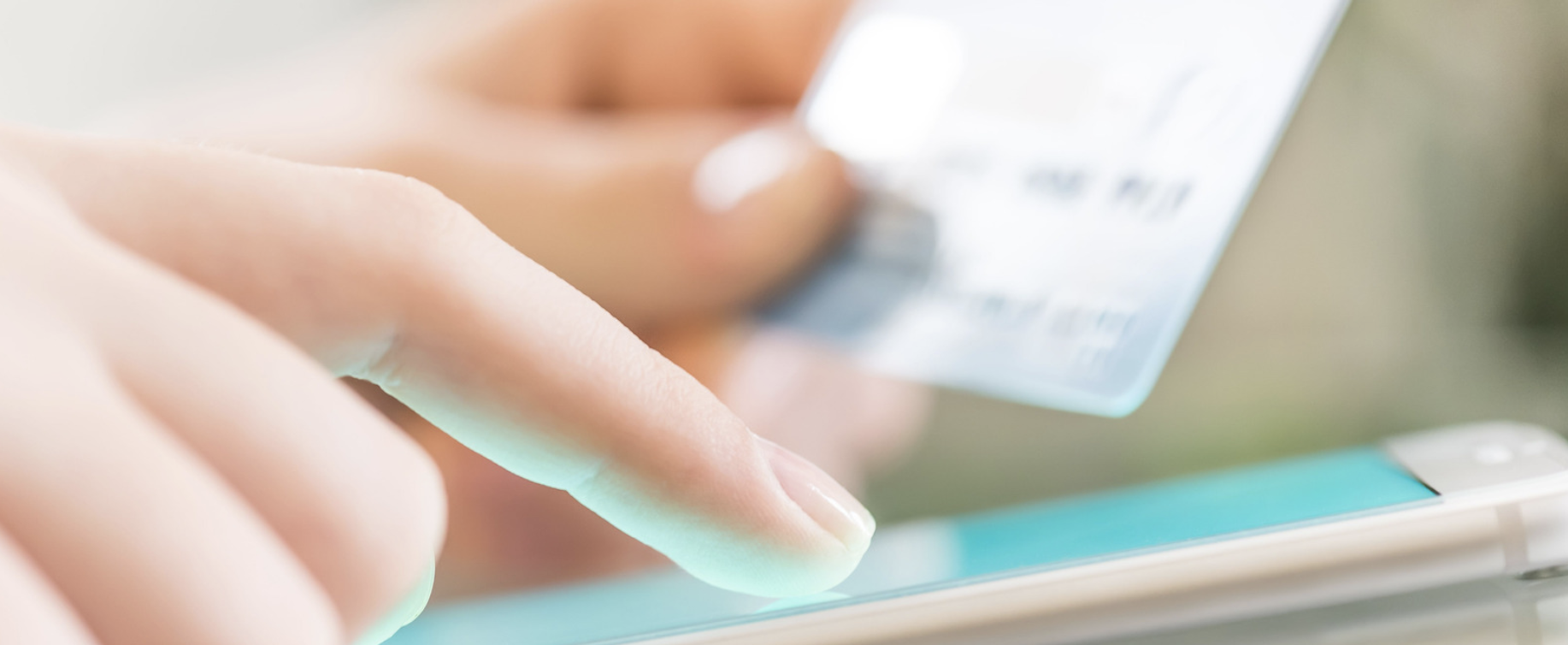 At Savvy, we help brands all over the globe realise this. As a result, we help them win in the world of gift cards. In this article, we cover a few ways that you can get the most out of your gift card programme with a little help from us and our platform.
Boost your sales & footfall during off-peak times
Off-peak times are something that the majority of businesses experience at some point in the week, month or year. They can make day-to-day running costs difficult to balance. Whether it's mid-week afternoons for restaurants or the winter months for hotels and attractions, off-peak times can take their toll on business performance.
However, when configured in the right way, gift cards can give off-peak times a much-needed business boost. With Savvy's platform configurations, you can apply restrictions on when gift cards can be redeemed in order to drive sales and footfall during those times when you really need them.
Take a theme park, for example. January to May might be a particularly difficult period for business. The potential of bad weather and school term times in full swing can consequently slow bookings. Savvy's platform capabilities allow you to place restrictions on your gift cards around the time of year (or week or day) that they can be redeemed to help combat this, encouraging the gift card holder into your premises to spend their gift card value (and hopefully a little extra) when business is quiet and you need the sales.
The ability to boost sales and footfall during off-peak times with gift cards is also invaluable for restaurant businesses. Typically, weekends and evenings are the busiest periods for restaurants. So, what happens on Monday to Thursday before 5pm? You are open for business incurring all the associated fixed costs paying utilities and staff, but the footfall just isn't there.
Consider restricted gift card usage windows to fill tables during these quieter times. Create an incentive by offering a free soft drink for all redeemed gift cards during these times. Or perhaps offer dishes on a 'secret' menu that is only available during off-peak times. Help customers feel that they are getting something special.
Connect to new customers with Savvy's API
And of course, reaching new customers can only ever be a good thing – especially for boosting sales and footfall. Savvy's API is connected with over 160 platforms, selling gift cards across B2C third-party, B2B direct and B2B third-party sales channels.
Wouldn't it be great to see your gift card amongst the gift card malls in supermarkets and online outlets? Would selling your gift cards on Amazon deliver a step change in sales volumes the way it does for thousands of other businesses? Wouldn't it be great to see your gift card offered by businesses as part of their customer rewards scheme? Your gift card is pretty awesome – give it the exposure it deserves and entice new customers. Savvy has the connections and ability to make this happen.
B2B rewards market
One of the most fruitful of these potentially untapped channels is the B2B rewards market. In fact, in their State of the Nation March 2022 report, the Gift Card and Voucher Association (GCVA) found that over the last three to four years, an almost equal proportion of consumers received a gift card as a reward or incentive from a company as the proportion that had purchased gift cards for themselves. This is showing no sign of slowing as we move into 2023.
An organisation may use an employee benefits platform such as Perkbox in order to reward their workforce with points each month that can be collected and exchanged for a gift card. By integrating your gift card with platforms such as these, your brand is amongst the options that employees can choose from when investing their points.
Again, you can control the redemption rules for these new customers using our platform configurations in order to drive their business during your off-peak times. With access to the right tools, your gift cards can truly work to benefit your business and solve the challenge of dealing with your off-peak periods.
Avoid margin erosion
As you may be aware, gift cards are often sold at a discount with the load value sitting higher than the purchase value. Sure, these promotions are super effective and work wonders when attracting and rewarding customers and encouraging repeat business. But when these gift cards then go on to be redeemed against sales items, for instance, it can eat away at your margin. Not ideal!
The good news is that with Savvy, you can actually set restrictions around location, times of day, and specific days or date ranges. This ensures that the gift cards you sell to specific channels during promotional periods can only be redeemed during specified timeframes. This encourages a healthy return on investment and is another example of how you can ensure your gift card is tailored to your business needs.
For example, you may want to avoid selling people a gift card on promotion during Black Friday sales that will then be redeemed during peak trading windows. Why not set a start date of 30 days away before that card is redeemed, ensuring you really are selling advance future bookings rather than discounting those bookings already coming your way? It's not unusual for retailers and the like to set these restrictions, so don't be concerned about feeling as if you're limiting your customers.
Maximise your gift card marketing activity
It would be great if they did, but unfortunately, your gift cards will not sell themselves. They need effective gift card marketing activity behind them to give them the best chance at success! But what are the best ways to do this?
In-store marketing
Digital gift card sales soared over the pandemic, leaving physical gift card sales choking on the dust. Since then, however, digital sales have plateaued and now the playing field between the two channels is pretty level. With that in mind, your in-store gift card displays need to be pulled back to the forefront of your mind. Think carefully about how you're presenting them visually.
Are your gift cards located at the register? Sure, this is great for planned purchases, but also ensuring they are displayed around the store can maximise those impulse purchases too. Focus on engaging visuals for your point of sale (POS) material. Use signage for clever taglines to showcase the reasons why a customer should purchase your gift card.
Utilise incentives and rewards
Gift cards can be used to inspire your customers to spend more when used as incentives and rewards. Boost sales on your pet supplies website by offering a £5 gift card to those who purchase to a particular threshold, such as £50. Offer a pre-loaded gift card for their next visit once a customer purchases ten sweet treats at your dessert parlour.
You strengthen the relationship between your brand and your customer and you pretty much secure a return visit. It's a win-win. Plus, 72% of gift card users spend more than the original value of their card, so you should reap the rewards of offering freebies.
Gift cards work hand-in-hand with loyalty. They allow you to attract customers by encouraging them to sign up for your loyalty programme, reward the customers who spend with you and even reach out to customers who have lapsed their spending with you.
Leverage key events
Whatever your business, seasonal events and holidays throughout the year can really give your marketing activity a bit of colour and focus. Have these in mind when planning your gift card marketing. Starting with the obvious, Google searches for 'gift cards' see an enormous spike every single December in time for the gifting season. You'd be crazy not to leverage Christmas time to really amp up your marketing activity.
You can also look outside the box and outside of the holidays we all know and love, however. There's a celebratory day for pretty much anything if you search hard enough. National Doughnut Day, National Burger Day, National Book Lovers Day – you name it, it probably exists. Check out this National Day Calendar for key dates and plan some fun gift card marketing activity around a date that suits your business.
Whilst marketing is key for a successful gift card programme, it can be difficult to know you're driving activity in the right direction. With Savvy's Analytics platform, you can gain real insight into your gift card performance as a whole – not just in relation to marketing. Discover which channels are performing best such as in-store versus online and which of your stores are hitting the hot spot with their sales. Filter data by sales, uplift value and redemption value over specific time periods such as month-on-month or year-on-year to monitor and compare.
Understand outstanding redemption
You might be selling plenty of gift cards, but is non-redemption of your gift cards an issue? 10-19% of gift cards are never actually redeemed. You've already received the revenue, but revenue typically can't be recognised until a corresponding product or service is provided, making it difficult to improve your P&L (profit & loss).
To get the most out of your gift card programme and your redemption levels, Savvy's Analytics platform provides you with a clear understanding of load values and outstanding redemption values. This visibility helps you to build an accurate picture of your total gift card liability in real time. Filter by channel, partner, brand, promotion, store location and card type to spot trends. This enables you to take the appropriate action to encourage gift card redemption.
At Savvy, we're always looking for new ways to help your business and your gift card programme win. The capabilities we offer to our customers are always evolving as we strive to allow you to truly maximise the potential of your gift card programme.
If you don't feel like you're getting the most from your current gift card programme, turn to Savvy to help you take control. To learn more about how our Gift Card Management and Analytics platform can help you, just contact us and let's start a conversation. We're available via our website or give us a call on 0870 735 2829 (UK), 0190 22752 (Ireland) or 001 (502) 489 4439 (USA & Canada).